TWO NEW CUSTOMERS Do visit them - we really enjoy supporting smaller local services and shops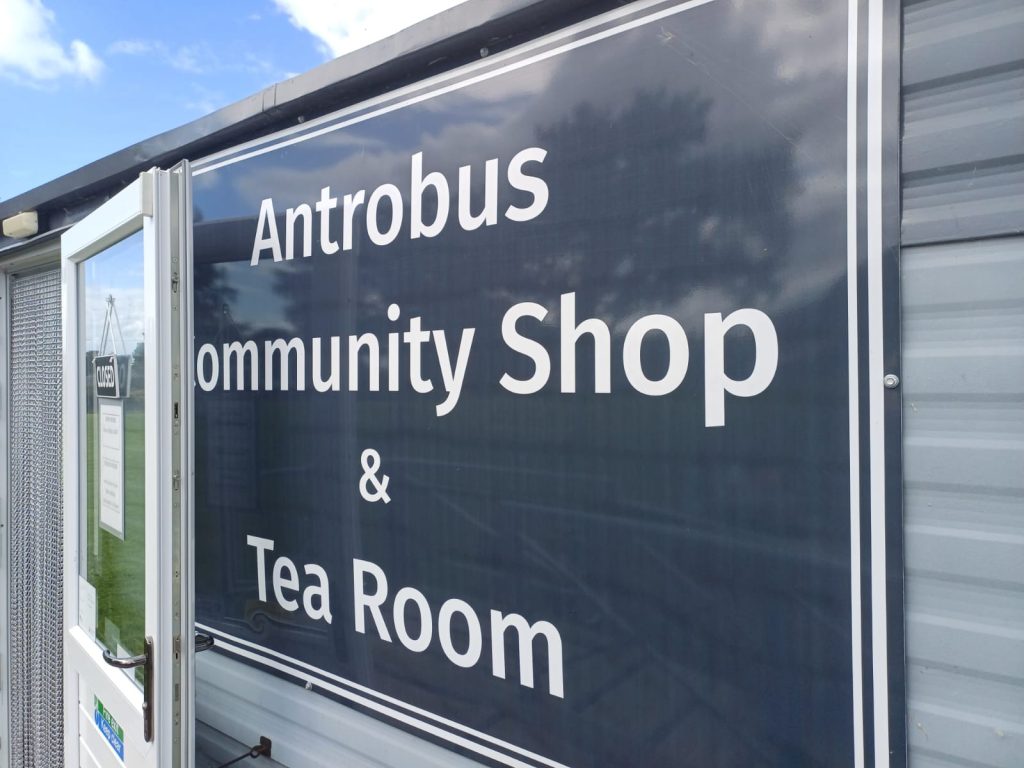 Another new customer this weekend _ Antrobus Community Shop & Tea Room. A lovely cup of coffee and homemade cake
We are delighted to now be supplying WYLDE Bakery – 220 Bebington Road    Rock Ferry Birkenhead CH42 4QF. Try the Sour Dough and their fresh Focaccia
Extensive range of Jams, Chutney & Marmalade now available at Bellis Brothers - Holt Village LL13 9YU
We are thrilled to announce we are now supplying the Bellis Brothers Farm Shop with an extensive range of Jams, Chutneys and Marmalades. Priding themselves in using local suppliers we are just under 7 miles away – as the crow flies.
A farm shop built on a very long history of a family run business – since 1860 – is very much worth a visit. In addition, their Strawberry Fields Restaurant provides a home-cooked menu with an amazing view across the Welsh countryside. Once refreshed you can then take a stroll around the garden centre and gift & home shopping area. Then when the season is right you can visit and Pick Your Own.
Tom will soon be doing a "meet the producer" day – so keep visiting the website to check for the date.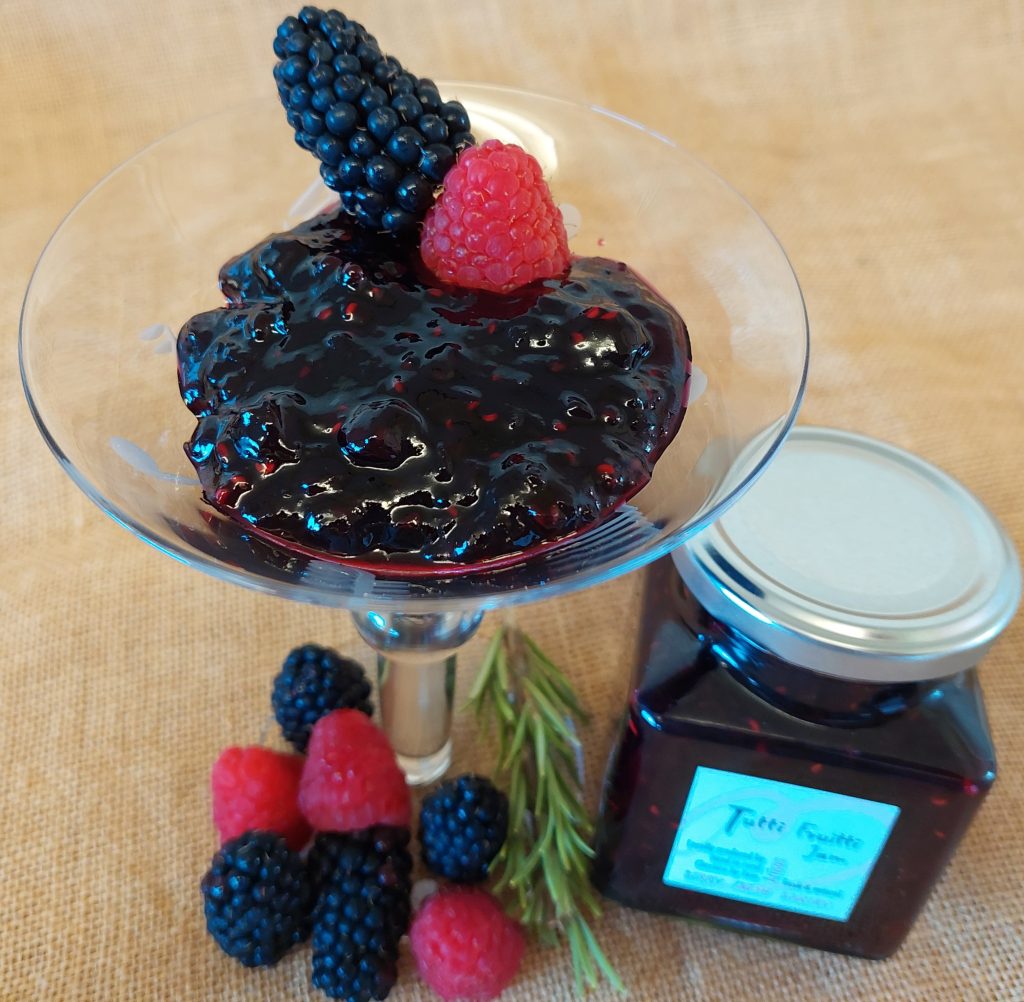 For those near Shrewsbury - CHURNCOTE FARM SHOP - Our second new stockist this month
We are really pleased to announce our latest stockist close to Shrewsbury – Churncote Farm Shop. In a beautifully converted former cowshed they have a fantastic butchery selling meats and products from their own farm. As well as number of other local suppliers.
There's a cafe too – Cote Kitchen. Located on the A458 – the Welshpool Road – very near the A5 junction – it is so worth the trip.
ANNOUNCING BRIDGEMERE GARDEN CENTRE - OUR LATEST STOCKIST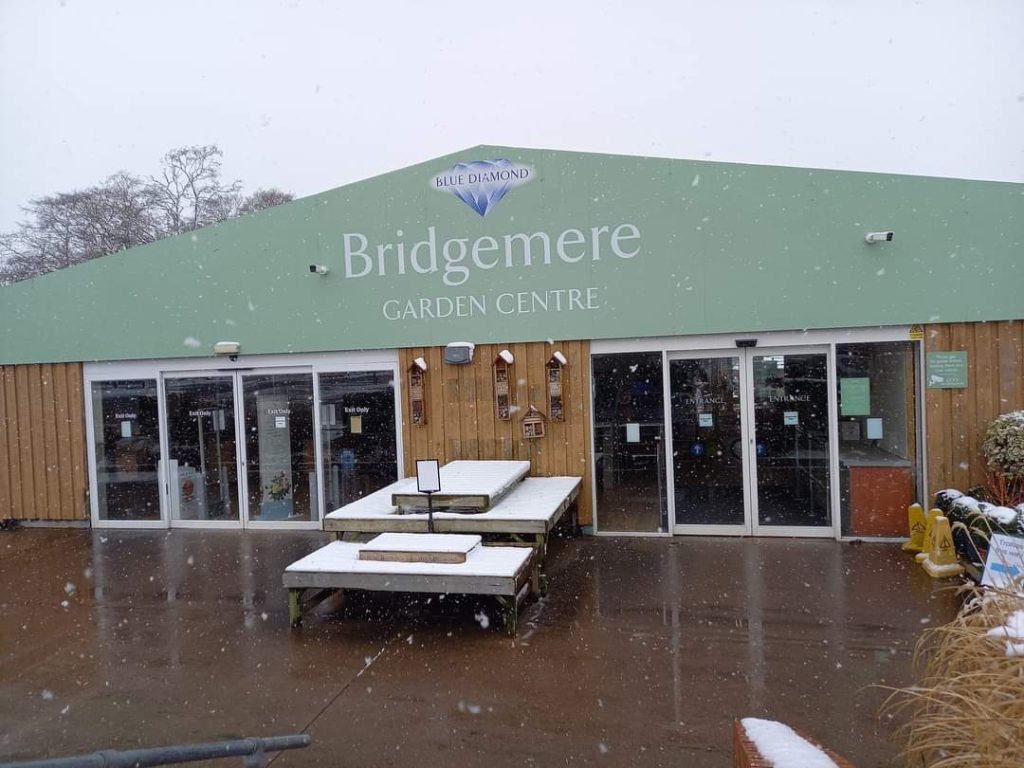 We are delighted to now be supplying Bridgemere Garden Centre near Nantwich.
It is one of the largest Garden Centres in Britain and gets around 500,000 visitors per annum.
Well worth visiting with some 6 acres of plant display and gardens – as well as shopping village and eateries.
Not forgetting of course that you can now buy your next jar of Berry Fresh Jam, Chutney or Marmalade too.
We look forward to confirming some taster days and will let you know when the dates are finalised.
MEET THE PRODUCER SATURDAY 4TH MARCH
Meet Tom at Longmans Farm Shop Whitchurch Road, Newhall, Nantwich CW5 8DJ.
You will be able to taste and chat about the range of products in person.
Ask the questions you have always wanted to about how Jams, Chutney and Marmalade are made
From Seville Oranges on the tree to being prepared from the kitchen with a snowy view - then to the jar ready for our customers. That's what Tom has been up to last week and continues this week.
A huge thank you to all our customers and stockists for their support throughout 2022. It has led to a bumper year. 
We have welcomed New retailers and online customers and trust you will continue to enjoy Berry Fresh Products.
We look forward to working with you and serving you in 2023. Our new website has now been up and running for 3 months so please leave your comments and rate the products.
Last but by no means least a big thank you for those who have sent emails with their kind and valued comments about our products
See what we are up to and recipes using Berry Fresh Products. Tom will also give you tips – "Tom's Tips" – about things he has learnt along the way. Feel free to send your questions in via the contact from and he will do his best to answer them.
Red Onion Tart with Goats Cheese – Makes 4 individual tarts INGREDIENTS 4 Shortcrust 3 – 4 inch pastry cases 3 medium Red Onions 1
Read More »
SATURDAY 10th DECEMBER
LOGGERHEADS CHRISTMAS
In aid of Banardo's
Come and join us from 10am - 4pm in the Car Park of
The Loggerheads
Eccleshall Road, Market Drayton TF9 4PD
Whilst not in the online shop – call or email to place your order. They are available in many of our stockists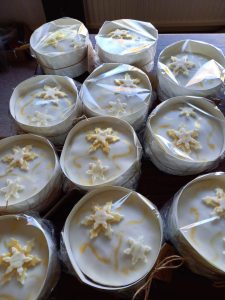 Delicious hand finished Christmas Cakes – now available at the The Bakehouse – West Kirby on the Wirral